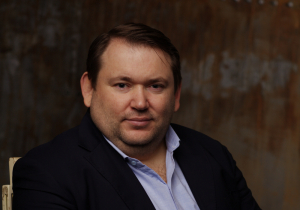 Speaker
Agenda
Alternate Executive Director, International Monetary Fund
Since 2017 Vladyslav is a member of the International Monetary Fund (IMF) Executive Board. As an Alternate Executive Director Vladyslav represents 16 European countries, including Ukraine. At the IMF Vladyslav has been specialized on the global financial assessment, reforms of financial systems, fintech and digital currencies.

Prior to the IMF Vladyslav served as a Deputy Governor of the National Bank of Ukraine (NBU), being responsible for the strategy of the Ukrainian banking sector reforms and turnaround transformation of the NBU.

Before joining the Central Bank in 2014, Vladyslav spent 8 years in UniCredit Group in Germany, Austria, and Poland being focused on managing M&A turnaround projects in Central and Eastern Europe. Since 2010 Vladyslav occupied a position of Chief financial officer (CFO) and Deputy CEO of UniCredit Bank Ukraine. During his term at UniCredit Vladyslav was awarded with several awards as top5 CFO in Ukraine.

Before UniCredit Vladyslav pursued the academia and consultancy career. In his non-profit activity Vladyslav served as a Chair of the banking committee of the American Chamber of Commerce in Ukraine and member of the Board of directors of the Kyiv school of Economics.

Vladyslav graduated from the banking faculty of the Odessa State Economics University in 2000 and later was a researcher in University of Genova (Italy) and Institute of the World Economics of the Hungarian Academy of Science (Hungary).

Vladyslav is married and has 2 wonderful kids. Vladyslav hobbies include chess and coins collection.