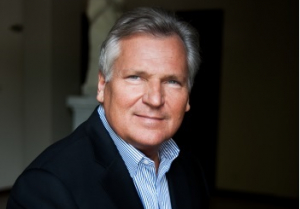 Speaker
Agenda
President of Poland (1995-2005), Chairman of the Board of YES
Born on 15 November 1954 in Białogard (Poland), he studied Economy at the University of Gdańsk from 1973 to 1977. He was activist in students organization, Editor-in-Chief of the student weekly "ITD" (1981-1984) and co-founder of the first polish computer magazine "Bajtek".

Mr. Kwaśniewski was member of PZPR Party (Polish United Workers' Party) and Minister in the Government of Poland from 1985 to 1990. He was President of the Polish Olympic Committee from 1988 to 1991. He was Co- founder and first chairman of the Social Democracy of Poland in 1990.

Member of the Polish Parliament (Sejm) from 1993 to 1995, he was Chairman of the Constitutional Committee of the National Assembly. Mr. Kwaśniewski is co-author of the Constitution of the Republic of Poland, which was adopted in 1997. In 1995 he was appointed President of Poland (against Mr. Wałęsa) and was reelected in 2000. He is the only President who was reelected in 30 years of the Polish democracy.

Mr. Kwaśniewski was a great advocate of Poland membership in NATO (achieved 1999) and European Union (Poland joined the EU in 2004).

An active spokesman and inventor of many initiatives for regional cooperation in Central and Eastern Europe, Mr. Kwaśniewski gave a longstanding support of Ukrainian independence. He was a mediator on behalf of UE during the Orange Revolution in 2004 and Special envoy of EP in Ukraine (together with Pat Cox) in 2013-2014. He is also author of numerous initiatives for reconciliation between Poles and the German, Jewish, and Ukrainian people.

After the Presidency he lectured in many Universities, like the Georgetown University. He is member of several Advisory Boards and Councils.