Ukrainian Chief Prosecutor suggests setting up investment disputes resolution chambers at economic courts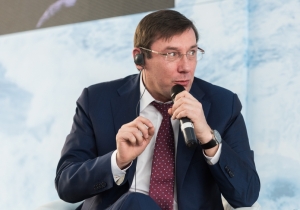 17 September 2016
Ukraine needs to set up specialised chambers to oversee the resolution of investment disputes at the economic courts, Ukrainian Prosecutor General Yuriy Lutsenko said at the 13th Yalta European Strategy Annual Meeting (YES).

"I support setting up a special chamber, as part of the economic court, to resolve conflicts between investors, whether Ukrainian or foreign. I stress that I do not see this as a a separate court but a special branch inside the existing judicial system", Lutsenko said.

Lutsenko also said that judges for these specialised chambers should be selected competitively, and that western specialists should become members of the supervisory board. "I have proposed this idea (to set up investment dispute resolution chambers) to President Poroshenko, and he did not oppose it", - Lutsenko said.
Lutsenko told the audience that the Prosecutor-General's Office actively fights corruption, but that the results of these fights depend on the judgement of the courts. "It is very important not only to prosecute corrupt officials, but also to convict them. I'm waiting impatiently for the first sign from the courts: a bribe was taken by "Hero of Ukraine", Mykolayiv regional governor's first deputy, and his case is being heard in our courts now. If the court convicts him to a real sentence in jail, and the sentence is not over-ruled, Ukraine will wake up in a different world", - Lutsenko said.
←

Back to news list