Mani Shankar Aiyar: There is no Future for Europe without Asia, and for Asia without Europe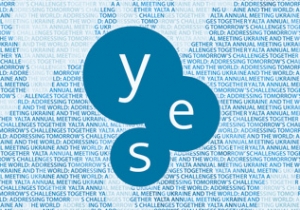 15 September 2012
Europe should strive not to the world domination, but to the world collaboration. This idea was voiced by Mani Shankar Aiyar, Member of the Upper House of the Parliament of India at the session on "The Future of Europe" at the 9th Annual Yalta Meeting of YES.
According to the India's politician, the world should completely and finally shed the stereotypes of the Yalta 1945 system where the spheres of influence were divided among the Anti-Hitler Coalition member countries. "Europe should abandon its pursuit of the world domination and move towards the world collaboration. We should overcome the global inequality imposed on us not only due to the industrial revolution, but also via the international system," Mr. Aiyar said.
Europe should look afresh at the map of the world and see the entire Eurasian continent. "If Europe acknowledges that it is the Western "peninsula" and Asia is the Southern "peninsula" and both of them acknowledge that they belong to the world in its entirety, Europe will make the first step – accept Turkey and Ukraine to the EU," the India's politician said.
Mani Shankar Aiyar is sure there is no future for aspirations to the world supremacy underlying the history of Europe for centuries. Having abandoned these ambitions, Europe can build normal relations of collaboration with other countries, specifically, Asian countries. "There is no need for Europe to dominate in Asia, they could be friends," Aiyar noted, reminding that Asia is the richest in resources - both energy and human resources – that is an extremely important factor in XXI century's world. "There is no future for Europe without Asia and for Asia without Europe. Everything we need is love," concluded the India's politician.
The 9th Yalta Annual Meeting is streamed live on korrespondent.net in Ukrainian and on euronews.com and yes-ukraine.org in English.
The official Twitter of the 9th Yalta Annual Meeting: @yes_ukraine
Hash tag: #yalta2012
Special Partner:
DTEK
Partners:
ALFA-BANK (UKRAINE)
Shell
ONUR
Visa Inc.
International Renaissance Foundation
Media-partners:
Euronews
ICTV
Korrespondent
Korrespondent.net
ERA FM
←

Back to news list