Three members of the Board of YES have been included in "Top 10 Ukraine's Promoters in the World" expert rating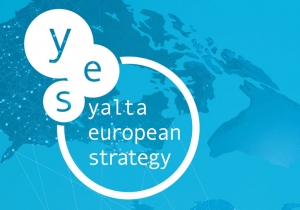 02 December 2011
The annual expert rating of the Institute of World Policy "Top 10 Ukraine's Promoters in the World" is a distinctive score of people who over 2011 have made the greatest effort to prevent Ukraine from disappearing off the international radar
As many as three members of the Board of Yalta European Strategy (YES), namely the founder of YES, businessman and philanthropist Victor Pinchuk rated 2nd, Chairman of YES Board, President of Poland (1995-2005) Alexander Kwasniewski rated 4th, and MEP Marek Siwiec rated 10th, have been included in the annual rating of "Top 10 Ukraine's Promoters in the World" by the Kyiv-based Institute of World Policy.
The first place went to Štefan Füle, European Commissioner for Enlargement and European Neighbourhood Policy. The top-5 also include the Klitschko brothers (3rd place) and Paweł Zalewski, Member of the European Parliament (5th place).
The annual expert rating of the Institute of World Policy "Top 10 Ukraine's Promoters in the World" is a distinctive score of people who over 2011 have made the greatest effort to prevent Ukraine from disappearing off the international radar. Fifty experts from Ukraine and abroad rated over a hundred public figures and politicians, who were not only conveying information about Ukraine to the world, but also forming its image abroad and contributing to European integration.
The IWP's rating is primarily aimed at defining benevolent lobbyists - those who are forcing the world to speak about Ukraine on a volunteer basis, not by orders of state agencies or from political forces. The complete Top 10 list can be found on IWP's website
←

Back to news list