Congress decision on Russian sanctions a "mistake" - former US Secretary of Defence, Robert Gates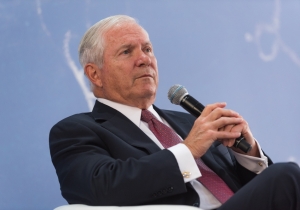 15 September 2017
The decision by US Congress to impose sanctions on Russia was a mistake, US former Secretary of Defense (2006-2011) Robert Gates has said at the 14th Yalta European Strategy Annual Meeting, organised by the Victor Pinchuk Foundation.
"Frankly, I think it was a very serious mistake for Congress to pass the legislation that they did on sanctions. It gives the administration very little wiggle room in terms of trying to reduce the level of tension with Russia. It was a mistake to codify these sanctions because it means the prospect of improving the relationship is now removed to the very distant future," Gates said.
He suggested that US President, Donald Trump, came into office wanting to improve the relationship with Russia.
"I think the actions that [Vladimir] Putin has taken, and continues to take, for the last number of years made it very problematical," he added.
The online stream of the Yalta European Strategy (YES) 14th Annual Meeting will be available online at yes-ukraine.org as well as on the websites of our media partners, in both English and Ukrainian.
The official Twitter of the 14th YES Annual Meeting is @yes_ukraine, and participants and followers can include the hash tag: #YESUkraine2017
←

Back to news list