Matthias Bichsel: Decisions in the energy sector should equally incorporate environmental and economic factors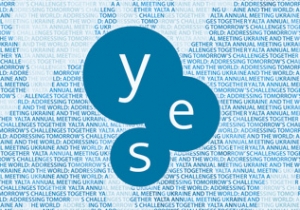 15 September 2012
The energy sector should unite, but not divide the world. All decisions made in the energy sector should be holistic that is account for the entire set of consequences the decision implementation would entail said Matthias Bichsel, Executive Committee Member of SHELL speaking at the energy session at the 9th Annual Meeting of YES.
In his opinion, today in the sphere of energy, "the world struggle against itself, and barriers are created for ideas and technologies". Rather radical decisions to reduce hydrocarbon emissions are taken while the negative impact of the same decisions on other areas – food security, global employment level, etc. – are not accounted for. Protecting environment we create problems for economy, especially, in developing and poor countries, where expensive energy is a serious economic problem.
According to Matthias Bichsel, the only acceptable approach to apply in the energy sector is a holistic approach. Alternative energy – solar and wind power – is still characterized by too high costs preventing replacement of hydrocarbons, in particular, gas, with alternative sources. "Comparing alternative energy with gas, the electricity generated on gas is 10 times cheaper than that generated at a wind power plant. The other advantage of gas is that we have much of it, vast reserves are still available as well as novel gas production technologies."
Shale gas production offers special prospects and is called "the energy revolution". "I envy the USA," Matthias Bichsel said, "They enjoy the opportunity to use the shale gas technology, thus getting cheaper energy and, finally, getting the capability to reorganize their economy." The best global decision would be to develop all types of energy – conventional and alternative.
The 9th Yalta Annual Meeting is streamed live on korrespondent.net in Ukrainian and on euronews.com and yes-ukraine.org in English.
The official Twitter of the 9th Yalta Annual Meeting: @yes_ukraine
Hash tag: #yalta2012
Special Partner:
DTEK
Partners:
ALFA-BANK (UKRAINE)
Shell
ONUR
Visa Inc.
International Renaissance Foundation
Media-partners:
Euronews
ICTV
Korrespondent
Korrespondent.net
ERA FM
←

Back to news list