Three Areas of Ukraine Modernization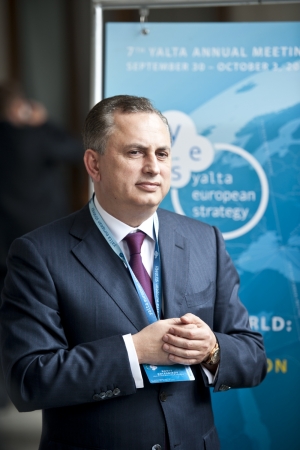 02 October 2010
The modernization process in Ukraine will take place within three areas. Borys Kolesnikov, the Vice Prime Minister of Ukraine, stated this during the session at the 7th YES Annual Yalta Forum.
The first direction presupposes business infrastructure development in Eastern Ukraine including modernization of airports and construction of high capacity runways as well as construction of exhibition centres and conference centres up to the world standard.
The second direction shall comprise the development of agriculture in Central Ukraine. The government is determined to increase the volumes of corn growing virtually twofold, up to 100 million tons per year, by means of offering economic incentives in the agricultural sector.
Finally, the third direction shall cover the tourist infrastructure development in Western Ukraine and the Crimea.
Along with the main directions of system modernization, in Ukraine, there will be implemented targeted modernization projects that would contribute to radical changes in the vital for the country areas, Vladyslav Kaskiv, the Head of the Working Group for National Projects of the Committee on Economic Reforms, mentioned.
The range of these projects is rather broad: from creation of transmission system for liquefied gas up to providing the new generation of Ukrainian schoolchildren with internet access.
Contrary to the Russian approach, the Ukrainian projects will be implemented not at the expense of the state funds but according to business models at the expense of the private investors.
Media Partners:
Euronews
"Korrespondent"
Special partners of the 7th Yalta Annual Meeting:
DCH
Kyivstar
International Renaissance Foundation
Partner of the 7th Yalta Annual Meeting:
Nemiroff
←

Back to news list