Muhammad Yunus: There is no place for poverty in human society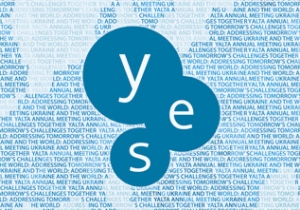 14 September 2012
Modern capitalistic system needs to revise priorities. As long as maximization of profits is a key priority, the problem of global poverty could not be resolved, declared Muhammad Yunus, 2006 Nobel Peace Prize Winner, founder of Grameen Bank and Chairman of Yunus Centre, at the 9th Annual Yalta Meeting, speaking at the session on the future of capitalism
Modern capitalistic system needs to revise priorities. As long as maximization of profits is a key priority, the problem of global poverty could not be resolved, declared Muhammad Yunus, 2006 Nobel Peace Prize Winner, founder of Grameen Bank and Chairman of Yunus Centre, at the 9th Annual Yalta Meeting, speaking at the session on the future of capitalism.
In his opinion, poverty is alien to human nature. It is imposed on a person from outside by the modern capitalistic system. "They are not poor people who create poverty. Poverty is imposed externally. This is the system we have created. Institutions, strategies, conceptual framework – all of them lead to poverty. This person is as strong and creative as the rest of people. But he is poor because the system has rejected him. It can't cope with such things."
Muhammad Yunus emphasized that modern banks did not lend money to poor people thus depriving almost two third of the planet's population of financial services. "Banks talk about poor people's insolvency. May be, this is the banks that are insolvent? Lending to poor people is real. Grammen Bank proves this. 98% of loans have been repaid. If this system creates poverty, should we continue supporting existence of this system? My answer is "No".
The Nobel Peace Prize Winner reminded that people create spaceships and send them to Mars, but they still failed to solve the problem of poverty and create the system that can provide opportunities to people. "What is happening - the financial crisis of 2008, the euro-zone crisis – is the first shot across the bow demonstrating the systemic crisis. This is like a wake-up call. But we don't want to wake up."
According to Mr. Yunus, modern capitalism is perceived so that the main goal for a business is maximization of profit. At the same time, profit should be not a goal, but means of business, Yunus believes. "Earning money has become our habit. We can't think the other way. This turns people into robots. Human robots that we have turned ourselves into. Earning money from means has turned for us into the sense and replaced the sense."
All creative power of mankind, according to the Nobel Prize winner, is applied to earn money while it could be directed to solve problems. "If this system worked not for profit but for people we would have no unemployment. There is no place for poverty in human society, it should be left in a museum," he said.
Muhammad Yunus considers social business as an alternative. It is created in order to solve a social problem and invest profit for this purpose, which in "habitual" capitalism is directed to pay dividends.
The 9th Yalta Annual Meeting is streamed live on korrespondent.net in Ukrainian and on euronews.com and yes-ukraine.org in English.
The official Twitter of the 9th Yalta Annual Meeting: @yes_ukraine
Hash tag: #yalta2012
Special Partner:
DTEK
Partners:
ALFA-BANK (UKRAINE)
Shell
ONUR
Visa Inc.
International Renaissance Foundation
Media-partners:
Euronews
ICTV
Korrespondent
Korrespondent.net
ERA FM
←

Back to news list